In a day to remember at the heart of Tulum 101, Inmobilia started with the groundbreaking of Nido and, as dusk settled, unveiled its latest ventures, Ramia and 101 Cenotes, in an exclusive soirée.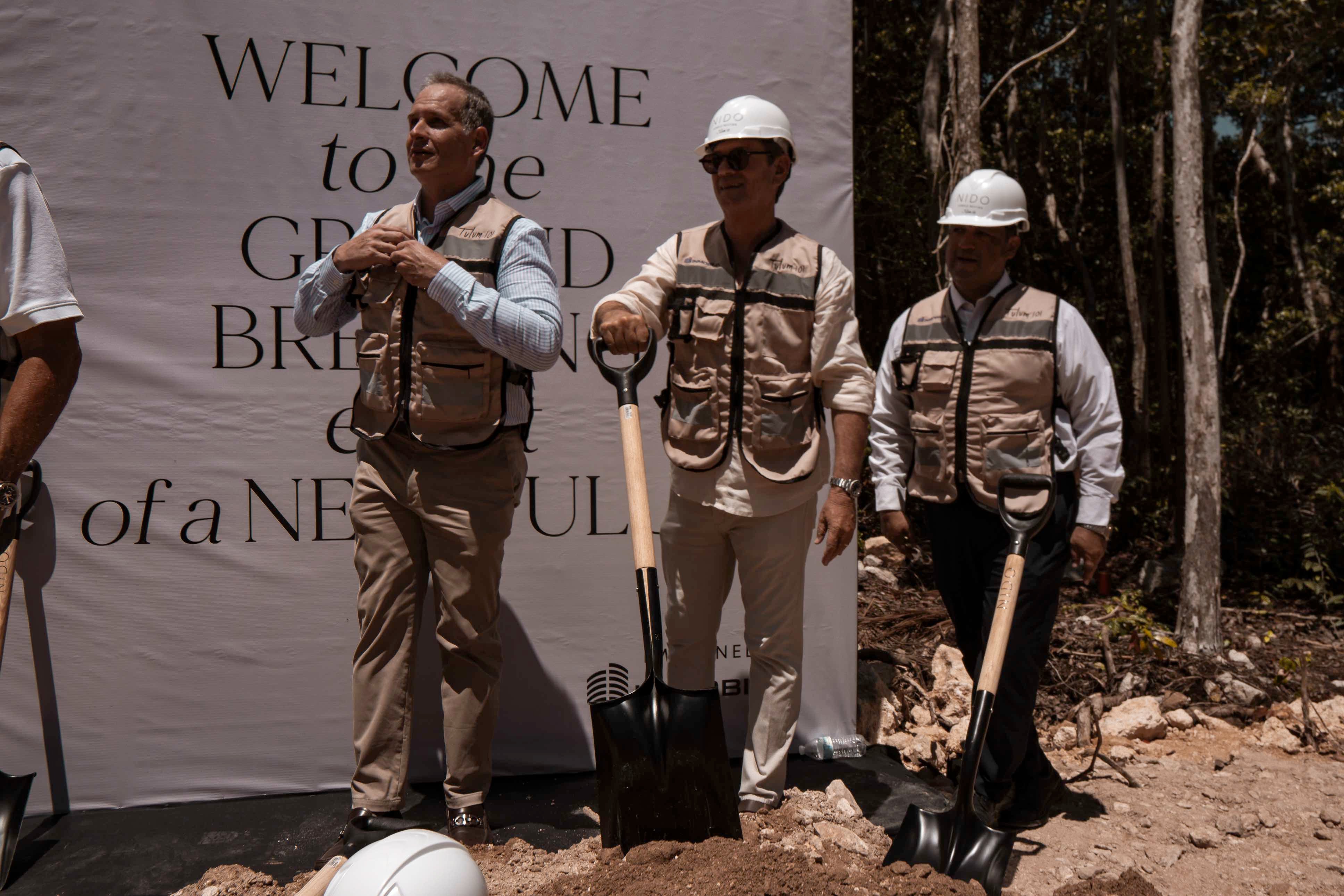 Nido, a project that has garnered significant attention, achieved unprecedented success by selling out in a remarkably short span of time. With 85 plots under the Jungle Nesting concept, this venture immerses itself in the majestic Mayan Jungle. During the event, a video showcased Nido's progress, and the "Albarrada of Intentions" was introduced. In this symbolic act, clients, executives, and construction staff placed their wishes for Nido's future, unveiling a commemorative cornerstone. It's a point of pride to mention that among Nido's owners are individuals from diverse locations such as Veracruz, Mexico City, Monterrey, Arizona in the USA, Chile, Belgium, and of course, Tulum.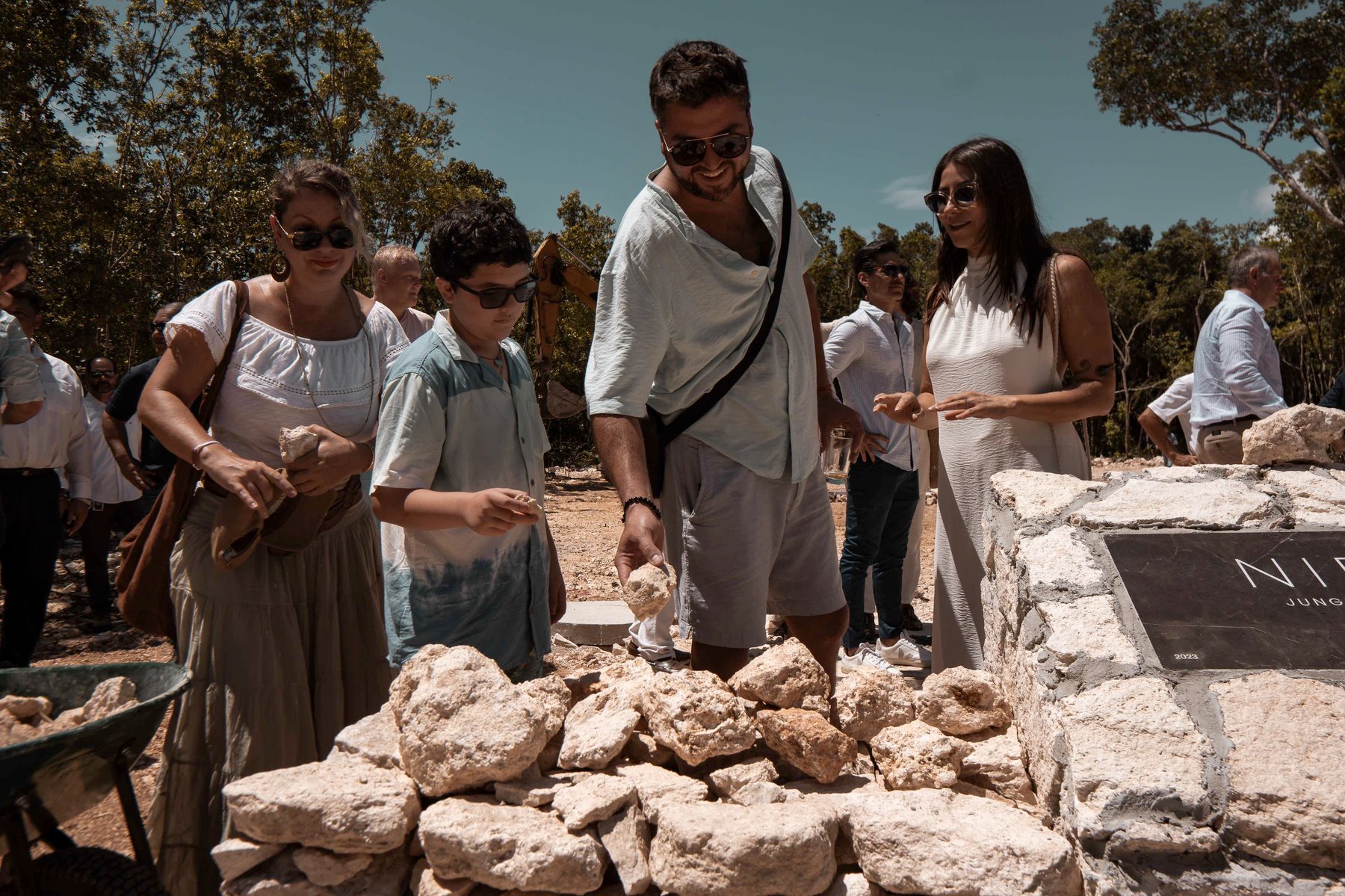 As night fell, the stage was set for the introduction of Ramia and 101 Cenotes. Ramia, a part of Tulum 101, redefines luxury in Tulum with residential plots designed to preserve the natural surroundings, offering top-tier amenities like a clubhouse, gym, contemplative pools, pet park, and playground. On the other hand, 101 Cenotes pays tribute to the iconic water bodies of the Yucatán Peninsula, offering residents the chance to live close to these sacred water seats, along with wellness areas, gastronomic nodes, a clubhouse, and a coworking space.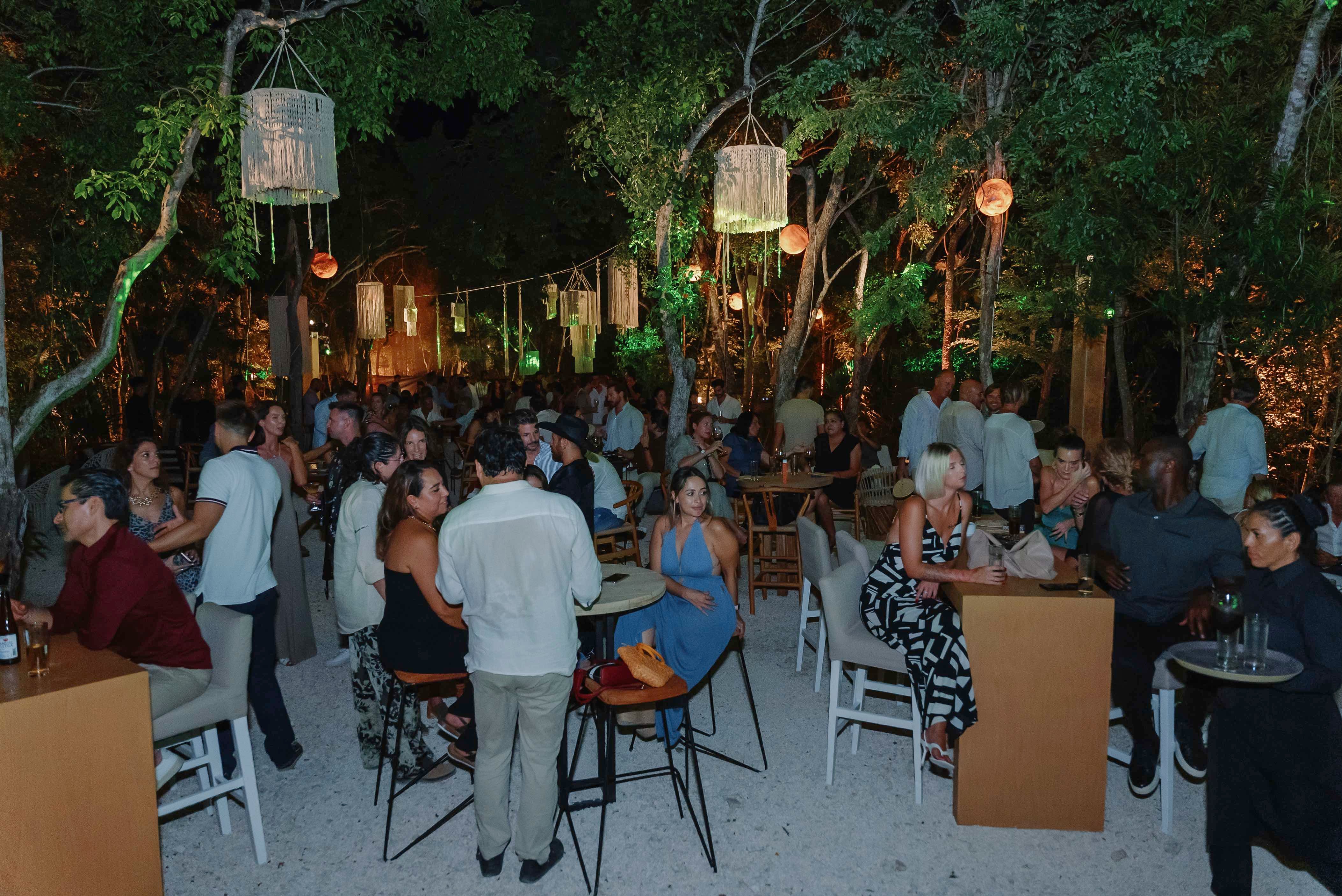 The event ambiance mirrored Tulum's essence with boho-chic decor, live fusion music, sustainable regional canapés and drinks, all set to the beats of an international DJ. Eduardo Muñoz, Commercial Director of Inmobilia, and Miriam Montes, Senior Real Estate Advisor, shared insights on the projects and the company's vision for this iconic destination.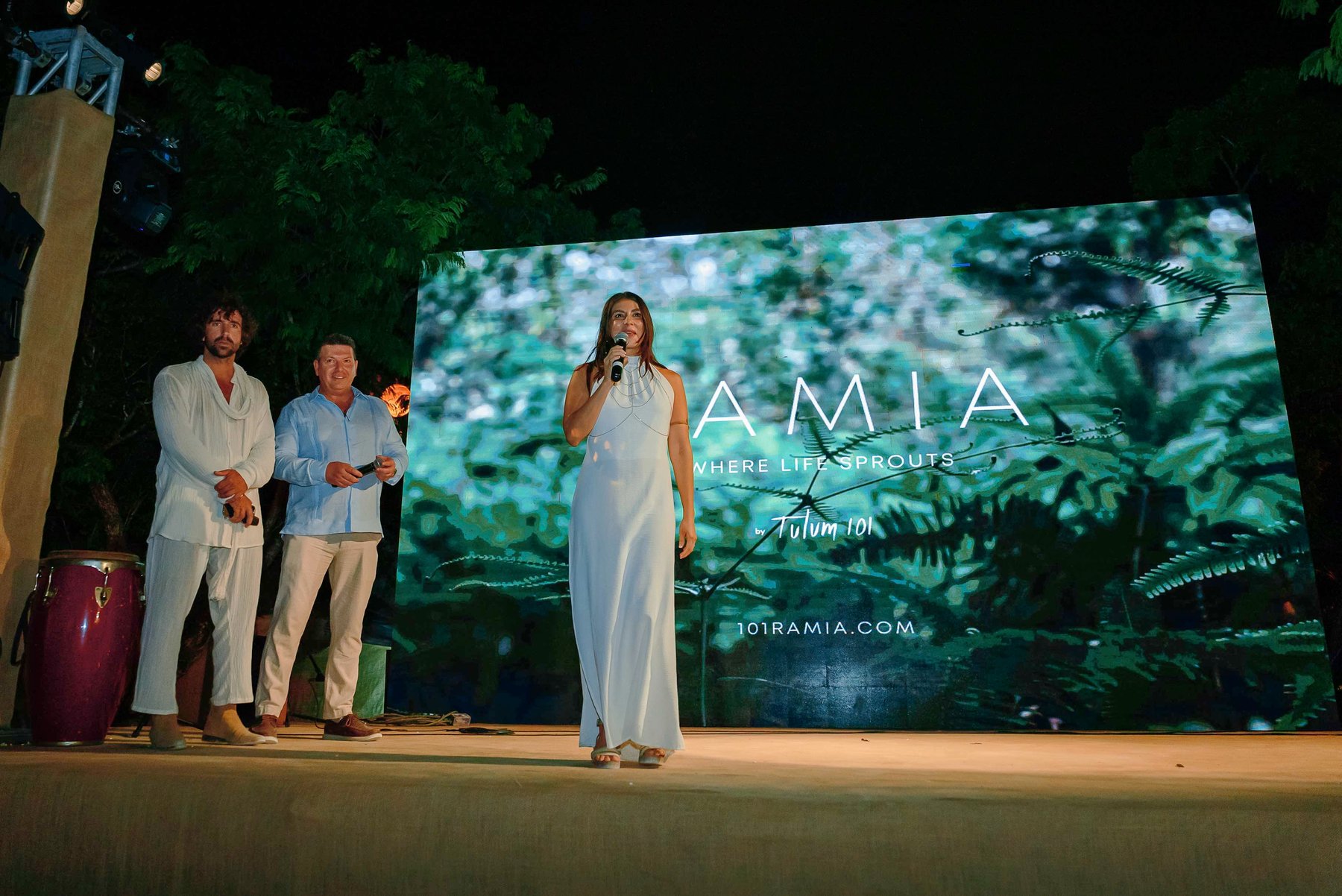 With over 20 years of experience, Inmobilia has forged impactful global alliances, such as the one with Accor, one of the world's largest hotel chains, bringing luxury brands to the region and solidifying its position as the leading developer in Mexico's southeast.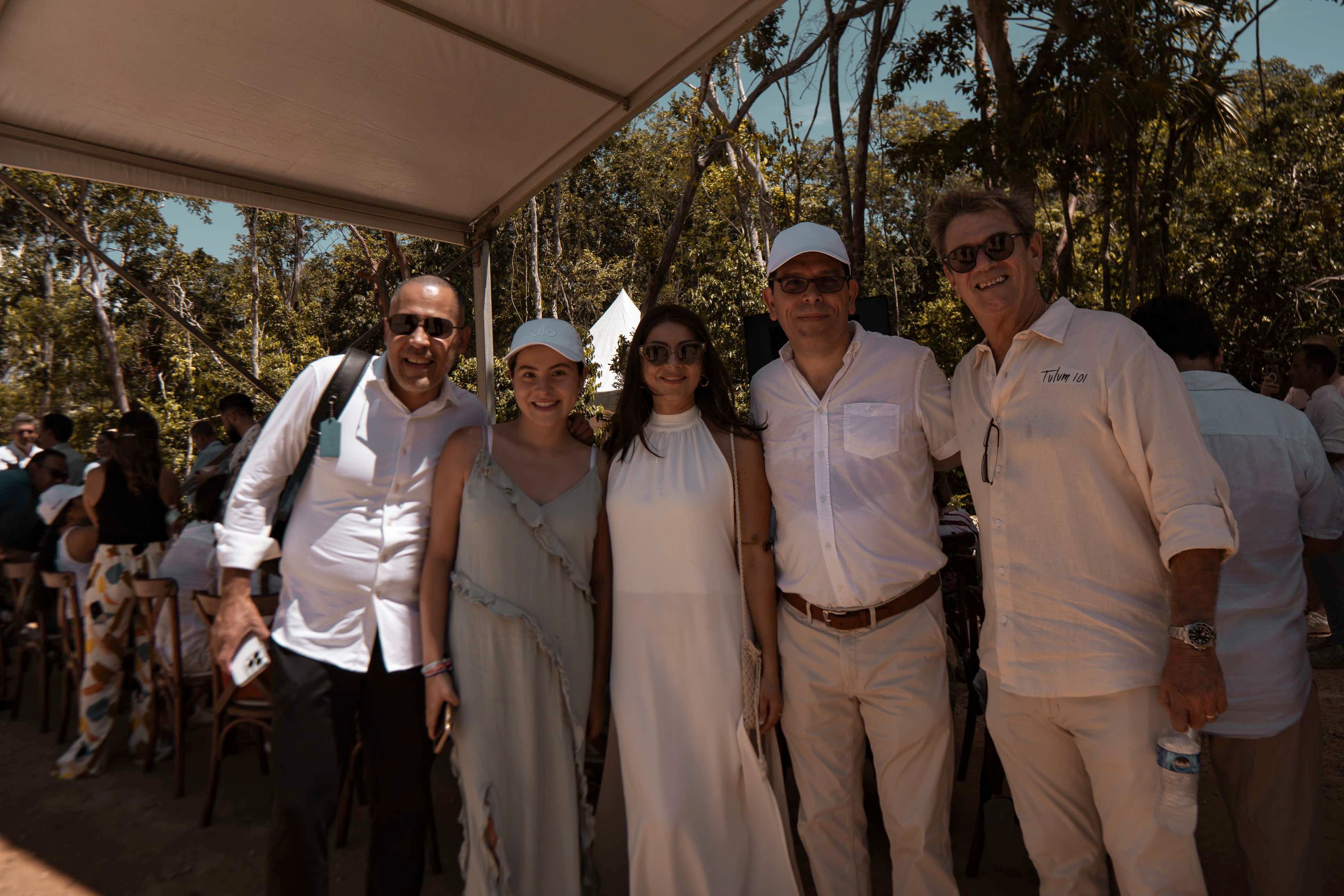 With a clear vision for the future, Inmobilia continues to reshape Tulum's real estate landscape, always in harmony with the place's essence. The consolidation of projects like Nido, Ramia, and 101 Cenotes reflects Inmobilia's commitment to Quintana Roo and its leading position in the southeastern Mexican real estate development. Looking ahead, Inmobilia invites everyone to be part of this thrilling journey, creating spaces that epitomize an exceptional life and contributing to the sustainable growth of the region. The future shines bright in Tulum!